Amazing Explorers Academy® Announces Expansion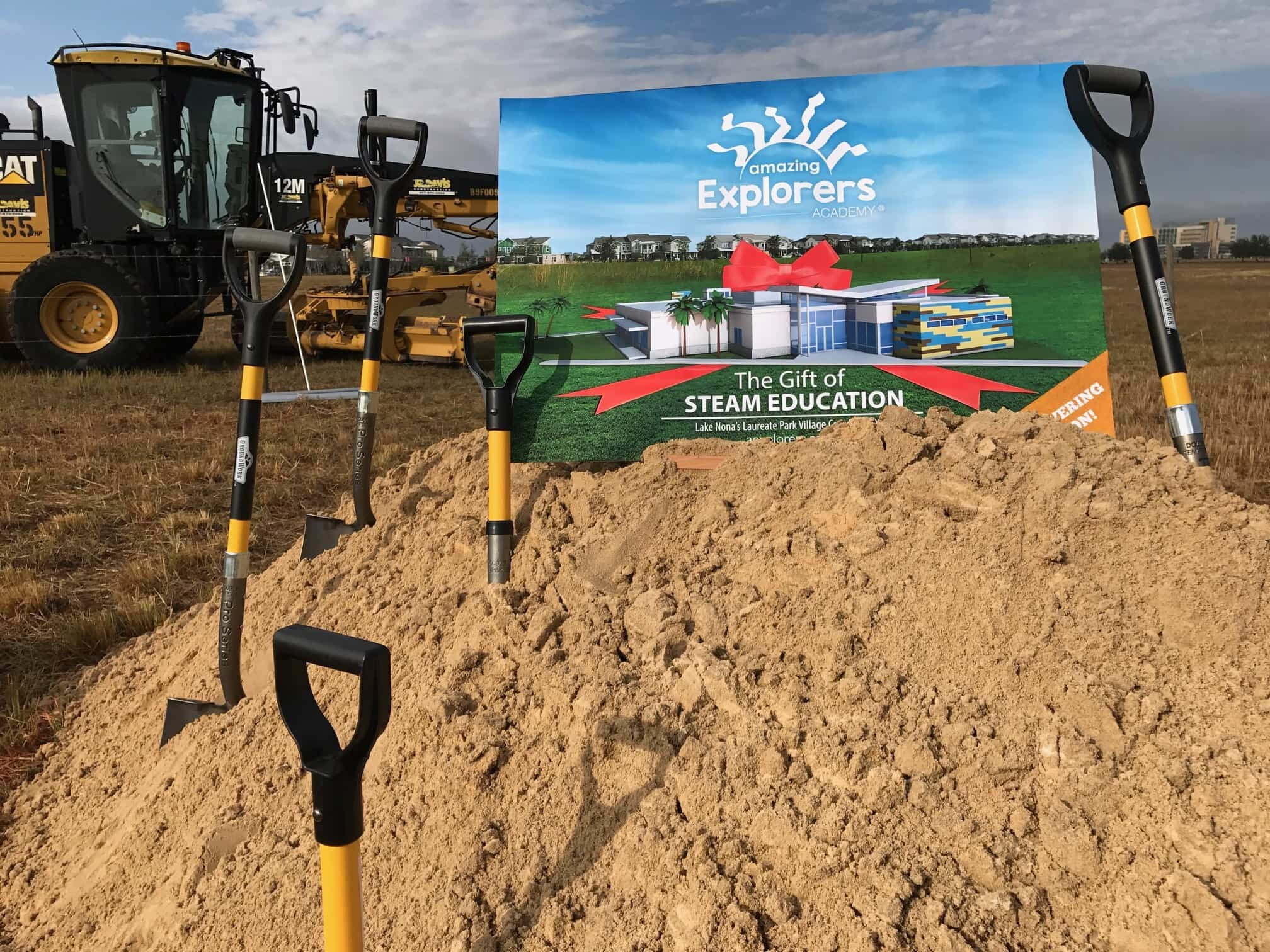 Media Contact: Katie Dagenais with JoLu Communications, katie@jolucommunications.com 407.803.2499.
First Franchise To Open in Lake Nona's Laureate Park Village Center in 2017
Educational preschool focused on innovative STEAM learning and preparing students for digital future
Kids Take Over Ceremonial Groundbreaking with "Move the Dirt" Event
Orlando, Florida (December 8, 2016) – Amazing Explorers Academy®, the Central Florida based educational preschool, together with Tavistock Development Co., has announced its first franchise, located in the center of innovation, Lake Nona's Laureate Park Village Center.
Amazing Explorers Academy®, a school focused on inspiring, connecting and engaging the youngest great minds of the 21st century, announced the franchise with a kid-focused, hands-on event, in the heart of Lake Nona's Laureate Park community. The "Move the Dirt" event led by current Amazing Explorers Academy® students and youngest residents of Lake Nona, helped move the dirt just steps from where the school will be constructed in the Laureate Park Village Center along Tavistock Lakes Boulevard. The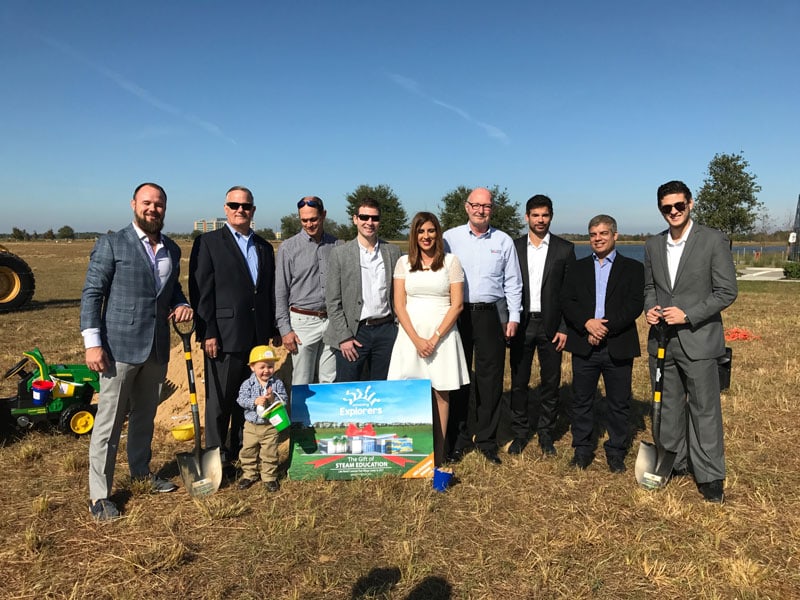 school, expected to open in the summer of 2017, will be able to accommodate 230 students from infancy through through pre-kindergarten, as well as a before and after school program for elementary students. It is the first expansion of the company, which prides itself on its engagement with children and their families to prepare them for the 21st and 22nd century.
"To expand here to Lake Nona, a community that is committed and focused on innovation and collaboration is a perfect fit for Amazing Explorers Academy®," said Marnie Forestieri, Chief Learning Officer and Owner, Amazing Explorers Academy®. "This is a place where teachers value the child, promote group learning and exploration and engage the future minds of our community. This generation is going to lead us through the 21st century and it is our job as educators to cultivate creativity, critical thinking skills and collaboration. We couldn't imagine a more ideal partner in Tavistock and place for theAmazing Explorers Academy® vision to grow than right here in the heart of Lake Nona."
Amazing Explorers Academy® is the first tenant in the third phase of Lake Nona's Laureate Park Village Center. The franchisee for the center, AEA Southeast Orlando, LLC will be led by partners Marnie Forestieri, Fabrizio Spinelli and Ray Veloso. The 12,000-square-foot facility, and additional 4,500 square feet of exterior playground space, will sit on approximately one acre of land that will be purchased from Tavistock. The site will be developed by Yellow Rock Construction of Orlando. Yellow Rock is led by Brazilian contractor and real estate investor Ray Veloso and CEO of Yellow Rock Construction.
In addition to Yellow Rock Construction, the development team will be led by Alex Stone's architectural firm Stonebridge Contracting and and Farid Twill from CGC Twill Engineering, Inc.
The Amazing Explorers Academy® project is being financed by First Colony Bank headquartered in Maitland, Florida. First Colony Bank, founded in 2008 is solely-owned by Central Florida business leaders and focuses exclusively on meeting financial needs in the Central Florida community.
Amazing Explorers Academy® came on the educational preschool scene in 2015 with the launch of its first school in the popular Orlando suburb of Oviedo. The school quickly filled to capacity with 250 students. The school's concept began with the assembly of a task force, leading thinkers including university professors, entrepreneurs, technology experts and community leaders from around Central Florida and beyond who helped identify the new challenges facing the early childhood industry. Working closely with University of Central Florida professors and researchers the school developed a new education approach to redefine the next generation.
As with Amazing Explorers Academy Oviedo®, the Lake Nona location will include innovative, handson, learning environments including a fully digital L'Atelier, a technology & art studio, inspired by the Reggio Schools in Italy. Modeled after 21st century collaborative spaces, such as Apple, Google and Pixar companies, where real employees innovate, design and engage, preschoolers will do the same, creating projects using multimedia, early programming, robotics and early coding skills.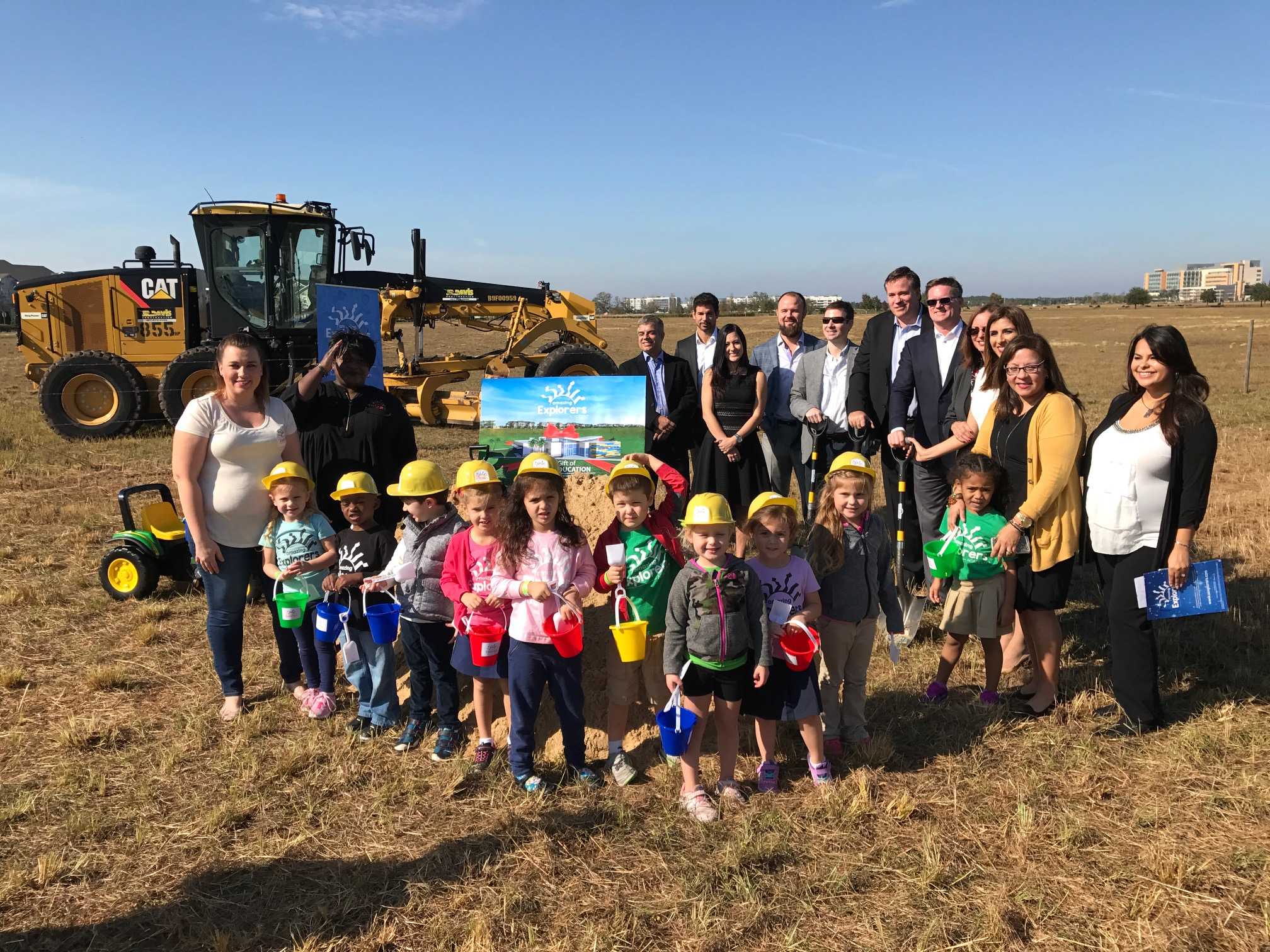 "Amazing Explorers Academy® is the future of early childhood education, here in Central Florida and beyond," says Carol Ann Dykes, President, Central Florida STEM Council. "The vision of introducing STEAM in early childhood education was nurtured through interactions with the STEM SQUAD, a group of University of Central Florida professors and community leaders involved in the development of the curriculum. The success and continued growth of Amazing Explorers Academy® represents the tremendous benefit of community collaboration and partnership."
Amazing Explorers Academy® plans to expand its reach with the building of additional franchises throughout the region over the next five years. Franchises are available throughout the state of Florida in Orlando, Tampa, Jacksonville and south Florida.
For franchising questions contact Fabrizio Spinelli, 0407-922-5337, fs@aexplorers.com.