[siteorigin_widget class="OffTheShelf_Headline_Widget"][/siteorigin_widget]
Orlando, Florida (May 18, 2017) – Amazing Explorers Academy®,  the Central Florida based educational preschool, will continue to expand its STEM based curriculum program, with the opening of a franchise in Winter Park, Florida. The school, which will mark the second franchise announcement for the company, will be located in the newly renovated The Grove at Winter Park shopping center at the corner of Aloma Avenue and Howell Branch Road at the border of the Winter Park and Waterford Lakes communities.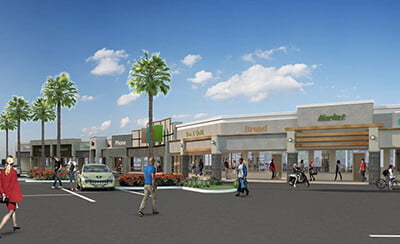 Amazing Explorers Academy Winter Park® prides itself on its engagement with children and their families to prepare them for life in the 21st century and beyond, using hands on exploration. The school uses STEM to inspire, connect and engage the youngest minds already immersed in a technologically connected world. Most recently, the company announced plans for its first franchise, which will open in Lake Nona's Laureate Park Village Center later this summer.
 Amazing Explorers Academy Winter Park®, slated to open in September of this year, will be able to accommodate 200 students from infancy through pre-kindergarten, as well as a before and after school program for elementary students. It is expected to bring 26 jobs to the area. Registration for the school's Voluntary Pre-Kindergarten (VPK) program and preschool has begun.
"We are so excited to bring Amazing Explorers Academy to Winter Park," said Amazing Explorers Chief Learning Officer. "Historically, this community has a strong focus on achievement and collaboration, which fits perfectly with our vision of valuing the child, promoting exploration and preparing our youngest minds for life in the 21st and 22nd centuries. We are looking forward to being a part of the future for Winter Park families."
Amazing Explorers Academy® is one of several new tenants at The Grove at Winter Park, joining 24 Hour Fitness, Wawa, Sprint Wireless, Quickly Boba, Paisano's Pizza and several other concepts.
"We are thrilled to welcome this cutting edge educational concept to this exciting project for the benefit of youth of Winter Park, Waterford Lakes and the surrounding community," said Bobby Palta of CBRE Group who helped facilitate the lease with AEA and Landlord, Consolidated-Tomoka.
The franchisee for the center, AEA Winter Park LLC, will be led by partners Newton Azevedo and Carlos Magioli. The 12,000-square-foot facility and additional 5,000 square feet of exterior playground space will be developed by PCL. In addition to PCL, the development team will be led by Tim Gaus AIA LEED architect. The school will be located at 4270 Aloma Avenue, Suite 196, Winter Park, Florida 32792.
Amazing Explorers Academy® came on the educational preschool scene in 2015 with the launch of its first school in the popular Orlando suburb of Waterford Lakes. The school quickly filled to capacity with 250 students. The school's concept began with the assembly of a task force, leading thinkers including university professors, entrepreneurs, technology experts and community leaders from around Central Florida and beyond who helped identify the new challenges facing the early childhood industry. Working closely with University of Central Florida professors and researchers, the school developed a new education approach to redefine the next generation.
As with Amazing Explorers Academy Waterford Lakes® and Amazing Explorers Academy Lake Nona®, the Winter Park location will include innovative, hands-on learning environments including a fully digital L'Atelier, a technology & art studio inspired by the Reggio Schools in Italy. Modeled after 21st century collaborative spaces, such as Apple, Google and Pixar companies, where real employees innovate, design and engage, preschoolers will do the same, creating projects using multimedia, early programming, robotics and early coding skills.
Amazing Explorers Academy® plans to expand its reach with the building of additional franchises throughout the region over the next five years. Franchises are available throughout the state of Florida in Orlando, Tampa, Jacksonville and South Florida.
For more information on Amazing Explorers Academy® franchising contact Fabrizio Spinelli at 407-922-5337, fs@aexplorers.com.
For information on Amazing Explorers Academy Winter Park® enrollment visit 
www.aexplorers.com/winterpark.
Follow Amazing Explorers Academy® on social media: Facebook, Twitter @amazingexplorer, Instagram aexplorersorlando and LinkedIn.
For information on The Grove at Winter Park contact Katrin Perkins with CBRE at 407-404-5014, katrin.perkins@cbre.com, http://cbre.com/theGrove.
Media Contact: Katie Dagenais with JoLu Communications, katie@jolucommunications.com 407.803.2499.