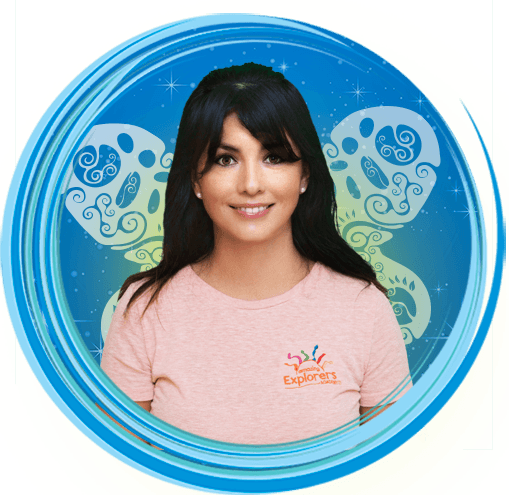 Light up your career, Join the Fireflies
"Working at Amazing Explorers Academy has been the best experience; meeting and enjoying children of all ages and all we have to offer here!" -Gloria Leung (Lead Teacher)
STEAM Investigations
Proprietary curriculum with a focus on STEAM
Programs
Designed for the 21st century learner
STEAM Lab
Introducion to the world of STEM careers
Find a School
Take a tour at a school near you
Meet the Explorers
Meet the minds behind Amazing Explorers
Raising the Amazing
our Blog
Join the team that is changing the early childhood industry!
We're a family of innovative Fireflies who value creative hands on education in a fun, collaborative and exciting working environment. 
We're fireflies because we are free to fly and lead the way to inspire, connect and engage the great minds of the 21st century.
As a  Firefly, you'll be able to unlock exclusive opportunities to Fast Track your career, explore Paths to Ownership and have fun!
It's very rewarding to watch our ideas and vision come to life right here in Seminole County and to see what the future holds for STEM at Amazing Explorers.
It's a perfect fit to have this unique, next generation preschool right in our backyard, focused on providing our youngest citizens with the tools and foundation needed to guide us into the future.
The curriculum is outstanding and the atmosphere is always so pleasant! When I pick my kids up they are always extremely happy and ready to go to school! I am so happy with everything about this center! I would recommend this place to anyone!
Meet the Explorers
The Amazing Explorers® concept was developed by a task force of leading thinkers in a diverse range of fields, including university professors, technology experts and community leaders who helped identify the new challenges facing the early childhood industry and the need to introduce 21st Century skills when young explorers are open to learn about the world around them.

For all media inquires, please contact at pr@aexplorers.com
© Copyright 2016. All Rights Reserved, The Amazing Explorers Academy®
This information is for informational purposes only and not intended as an offer to sell, or the solicitation of an offer to buy, a franchise. An Amazing Explorers Academy® franchise is offered only by our delivery of a franchise disclosure document in compliance with the Federal Trade Commission's rule on franchising and various state franchise sales laws.