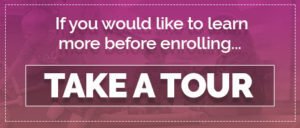 The community of Lake Nona, located in Orlando, Florida, is one of the state's up and coming technological centers. This makes it a perfect location for Amazing Explorers Academy's newest preschool.
Lake Nona is synonymous with innovation, making it the ideal location for Amazing Explorers' innovative, science-based, hands-on learning experience. Now, the children of researchers, scientists, and other technology-centric employees who call Lake Nona home can explore similar passions for learning as their parents.
The Technology Boom
Lake Nona's Medical City development is considered one of the state's leading biomedical research and education centers. It is home to the University of Central Florida College of Medicine, the Orlando Veterans Administration Medical Center, Nemours Children's Hospital, and the University of Florida Academic and Research Center. Lake Nona certainly has a lot of brain power!
The Building Boom
Lake Nona is one of Florida's fastest growing communities. In the past five years the population has nearly doubled  and it is predicted that the community could grow to more than three times its current size by 2020.
That kind of growth requires infrastructure, including top-quality educational facilities like Amazing Explorers. It's an exciting time to be living in the Lake Nona community and Amazing Explorers is proud to call it home.