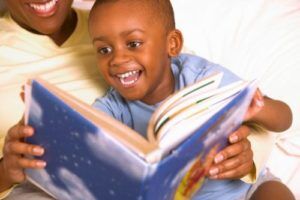 Parents today are busier than ever before. In many households, both parents work or both wear many hats and have many commitments that make their lives hectic.
While it's very important to provide for your family, it's also important to prepare your children for the future. So, if you already need to put your kids in daycare to accommodate the other necessities of your life, why not enroll them in a day care program that will give them the biggest leg up for the future?
And why not take advantage of the state's VPK program, which entitles every child aged 4 and 5 to free kindergarten programs, even Amazing Explorers innovative, STEAM-based curriculum.
LAKE NONA Preschool — The Amazing Explorers Academy Difference
At Amazing Explorers, you can have it all. We provide top-quality, secure, and convenient day care so that parents can fulfill the obligations of their busy lives while at the same time providing an atmosphere in which learning is both fun and informative.
The curriculum for even the youngest students at Amazing Explorers Academy is based on the STEAM essentials: science, technology, engineering, arts and mathematics. In our LAKE NONA preschool program, we create a culture in which learning and play are intertwined.
This not only stimulates young minds to grasp concepts and ideas more quickly, but also instills a lifelong passion for learning that can fuel children throughout their academic career and beyond.
LAKE NONA Preschool — Wants and Needs
Many busy parents need day care to help balance the demands of their everyday lives. They want to be able to provide their children with a top-quality education. But, they also want the best possible environment for their children that is safe, enjoyable and intellectually stimulating.
In Florida, parents can have it all. Thanks to the state's Voluntary Prekindergarten Program (VPK), every child is entitled to free prekindergarten at the educational facility of their choice — including Amazing Explorers' innovative curriculum.
At Amazing Explorers, our LAKE NONA curriculum was developed in conjunction with scientists and academics to provide children with an environment in which problem-solving, creativity and innovation are a part of everyday learning.
Our approach promotes invaluable skills that provide the basis for your child's earliest learning experience and that can spark a desire to continue learning for the rest of their lives.