If somebody were to walk up and hand you a stack full of money, would you turn them down? If you won a brand new car on a game show, would you politely decline? If were to win free groceries for a year in a supermarket sweepstakes, would you decline? Probably not.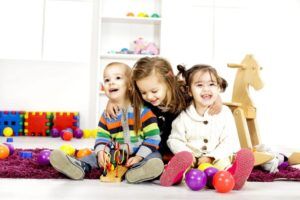 Yet each year thousands of parents do essentially the same thing when they fail to take advantage of Florida's free, innovative prekindergarten program. It's a benefit that is available free of charge for every child in the state aged four to five years old and it can be used at thousands of different day cares, private and public schools, and other educational facilities, including Amazing Explorers in LAKE NONA .
LAKE NONA — Offering Free Prekindergarten for Your Child
The state of Florida is leading the nation in early childhood education with its free VPK program, making a huge investment in our children's future.
Yet, there are still many parents who fail to use this free, no strings attached benefit for their child's well-being. Studies have shown that children who participate in top-quality prekindergarten programs gain an advantage that can help them throughout their academic careers, and even into their professional lives.
And, at Amazing Explorers, children enrolled in our free VPK program not only get the benefits of a top-quality early childhood education program, but they also get to participate in an STEAM-based curriculum that can inspire a lifelong love of learning.
LAKE NONA — STEAM 
STEAM is an acronym that stands for science, technology, engineering, arts, and mathematics, the foundations for a top-quality education that values continual learning and exploration.
Don't allow the state of Florida's free benefit for your child go unused. Enroll your four- or five-year-old today in Amazing Explorers innovative, STEAM-based prekindergarten program.