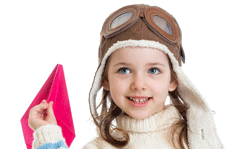 If you want to go into business for yourself, you essentially have two options.
First, you can open your own small business, building it from the ground up according to your own vision. While this offers a huge reward potential in theory, it also includes the most amount of risk. The business model may be untested and the prospective market may not be as large as you anticipated.
A second, less risky, alternative is to purchase an established franchise, especially one in an industry with a proven track record, one that is poised for enormous growth, or preferably both.
Invest in Florida – Being Your Own Boss
Both types of small business investments allow you to be your own boss. But, buying an established franchise lets you do it with more assurance that your business is going to be successful before you even open its doors for the first time.
Franchises offer a proven track record of success, not to mention an established support structure that can help you every step of the way. Unlike opening your own small business, when you buy a franchise you can follow its formula for success starting from the very first day.
Invest in Florida — More Attractive to Investors
Another benefit of buying a franchise versus opening your own small unproven business is that the former is usually more attractive to banks, private capital, and other investors.
No matter how good your idea is for your new small business, if it's a concept that hasn't been proven to work it's going to be difficult to convince people to invest.
Franchises, on the other hand, offer a proven track record of success. Many will even provide the financials, budgets, projections, and other data that most lenders want to see up front.
Investing in an established, successful franchise such as Amazing Explorers Academy can often give you the same financial rewards without the trial and error.