Early Childhood Educators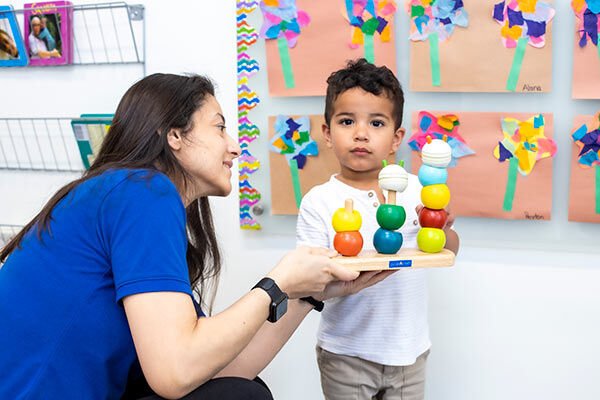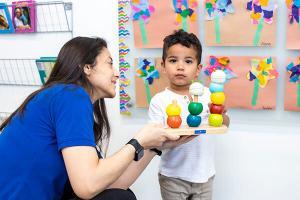 include the team devoted to educating our youngest children from birth to five. High-quality early childhood educators can mean the difference between positive child outcomes, and less advanced development. Positive caregiving in childcare settings is found to be one of the strongest predictors of child development. However, NICHD suggests, 30% of childcare settings receive a fair amount of positive caregiving, and only 9% of children in childcare settings receive a lot of positive caregiving. Amazing Explorers Academy hires, trains and supports their educators for this very reason. To keep it short: "the more positive the caregiving, the higher the quality of care and the better the children's outcomes" (NICHD).
Research shows that early childhood educators can build trust with students and influence them day to day, so that when strong relationships are formed, and children trust their educators, they are able to learn more quickly and more successfully. They are the active ingredient in driving development, as they form essential relationships to scaffold and build upon a child's learning. When successful, this ultimately lay the groundwork that lasts throughout a child's education.
In fact, warm and nurturing interactions from early childhood educators can be directly linked to a child's social competence and future academic success.  This is true even for the youngest, as infants that have secure attachment relationships with their caregivers (which includes educators, alongside parents), they are more likely to explore, play and interact with adults in the childcare setting. Consistent, positive childcare has even shown better cognitive function and language development across the first 3 years of life.
High-quality early childcare educators pay attention to developmental milestones, and young children's social and emotional needs, alongside literacy and cognitive skills. They do this all while building positive relationships, to have the maximum impact on development of the brain for later success. It really does take a village to raise a child, and high quality and trained early childhood educators are a necessary force in supporting optimal development.
Virtual Tours are available at Amazing Explorers:
Windermere Ocoee
Winter Springs
Hamlin
Trinity
Westchase
Asturia
Vista Lakes
Waterford Lakes
Viera
Ponte Vedra