Turning daily tasks into educational experiences: Have you ever heard the expression, "children are like sponges."? That is because 90% of a child's brain develops by age 5! For children, every moment is a learning and growing opportunity! This is the belief we have at Amazing Explorers Academy. We believe every moment is an opportunity to teach our students something new, and to help them learn and discover more about the world around them.
With so many families and children at home due to COVID-19, we want to encourage you to take this same approach and apply it to daily tasks!
You might be wondering, what could be educational about daily tasks? Well, everything we do at home is a teaching moment! From grocery shopping, cooking, to toy cleaning and more! For example,
Grocery shopping: When you put away your groceries, have your children help you by categorizing the items. Dairy, veggies, fruits, grains, and so on. You can also engage their senses. With the fruits and veggies, ask them- What colors do you see? Which textures do you feel? Does this taste sweet or tangy?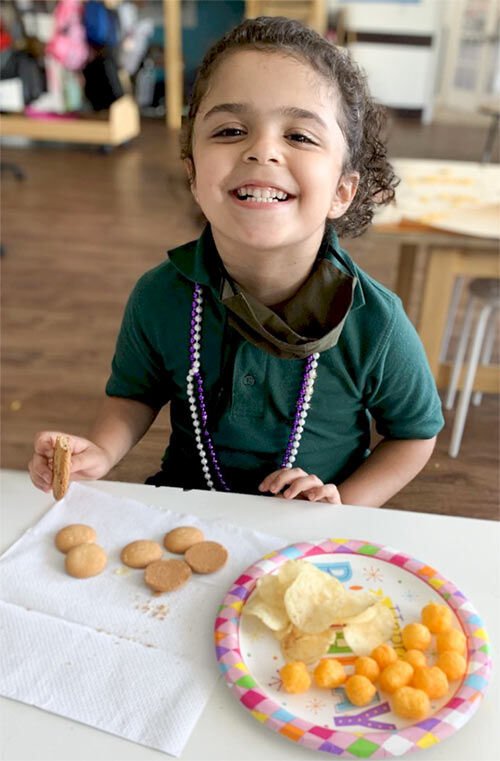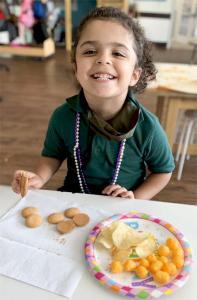 Cooking: This is another fun way to teach children! Let them help you measure and mix things. They will love to be involved in this process! In fact, it's one reasons we often do cooking classes at our school. It's a great way to learn math, practice fine motor, and more!
Cleaning up toys: This can be challenging- children often do not want to clean up their toys. However, if you have them identify the initial letter and/or sound of their favorite toy, count how many they have of a toy will help the cleanup process. The goal is to spark their curiosity and make this task fun and even educational!
Amazing Explorers Academy offers children the educational fuel to ignite these questions and creativity in their daily activities. We hope that we can inspire you to do the same at home!
Virtual Tours are available at Amazing Explorers:
Windermere Ocoee
Winter Springs
Hamlin
Trinity
Westchase
Asturia
Vista Lakes
Waterford Lakes
Viera
Ponte Vedra
1 Photo is Designed by prostooleh |  freepik.com