STEAM Investigations
Proprietary curriculum with a focus on STEAM
Programs
Designed for the 21st century learner
Amazing STEAM
Introduction to the world of STEAM careers
Videos
Our Youtube Channel
Find a School
Take a tour at a school near you
Meet the Explorers
Meet the minds behind Amazing Explorers
Raising the Amazing
our Blog
AMAZING PARENTS
Testimonials
My daughter has been going to Amazing Explorers for the past 2 years and I cannot be more grateful for the welcoming staff and diligent teachers! She has not only grown academically, but has grown to be more confident, independent, kind, and thankful; and above all LOVES to learn. Amazing Explorers truly does an outstanding job educating the whole child through engaging and playful instruction. There hasn't been a day that goes by when my daughter doesn't ask if she can go to school. Thank you so much Amazing Explorers for giving my daughter the best foundational learning experience possible! 
I am so thankful and lucky to have found Amazing Explorers!  We LOVE this place!  I have two girls who have been attending Amazing Explorers since 2011. The combination of their STEM curriculum with the Power of Arts is hands down the best in the state! The staff is personable and caring and the teachers are amazing!  The Director (Erika Seger) and Assistant Director (Jamie Kirker) are two of the most organized and productive people that I know. Their professionalism and people skills provides for effective management and oversight of day to day operations.  I feel safe knowing that my kids are in their hands. Amazing Explorers has become a second home to us and the staff has become our second family. They encourage my children every day and help them create a strong sense of self-esteem. I can honestly say that all of my expectations have been exceeded. Amazing Explorers is one of the greatest decisions I have ever made for my children.
We have been fortunate to be part of The Amazing Explorers Academy family for the past 6 years.  Both of our children began their journey in the infant room and we have watched them grow into bright, inquisitive leaders which we attribute the great curriculum, staff and management of The Amazing Explorers Academy.  It has been exciting to watch the school transform from an outstanding traditional pre-school to a cutting edge, one of a kind Science, Technology, Engineering, and Math (STEM) learning center where children are immersed and exposed to the wonders of STEM.  From the hands on activities in the STEM museum to the creative digital production lab, the children are always engage and learning the not just the "what" but the "why".   We cannot think of a better place to entrust the early education of our children.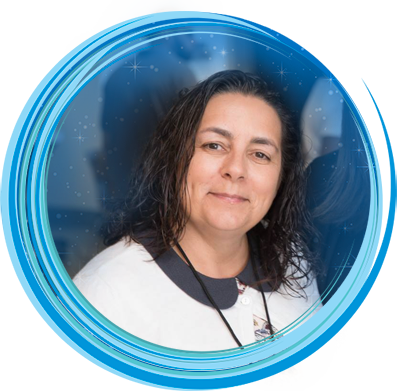 The Amazing Director
Ms. Lisette Raynor
Ms. Lisette Raynor is the Director of the Amazing Explorers Academy Waterford Lakes Location. She holds an Associates Degree in Early Childhood Education and a Bachelors Degree of Interdisciplinary Studies with a Major in Education. Ms. Lisette has acquired a State of Florida Level II Director's Credential with a VPK Endorsement. Prior to joining the Amazing Explorers Team, she gained more than 25 years of experience working in the field of Early Childhood Education to include 10 years in the classroom working with all age groups, including 1 year as a Lead VPK Teacher, 9 years of Supervisory experience as an Assistant Director in Massachusetts and Florida, as well as 7 years as the Director of a large early childhood program in Florida. As an Amazing Explorers Waterford Lakes Director, Ms. Lisette's role entails being in charge of the operations of the program and guiding her Team towards successful goals on a daily basis. She is also responsible for ensuring a safe, nurturing and loving environment, that exudes a genuine sense of collaborative teamwork, for the children and their families.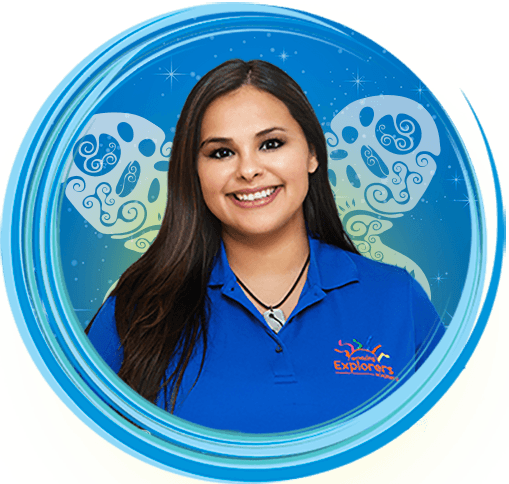 Careers
Are you looking for an Amazing Career?
"Working at Amazing Explorers Academy has been the best experience; meeting and enjoying children of all ages and all we have to offer here!" -Gloria Leung (Lead Teacher)

For all media inquires, please contact at pr@aexplorers.com
© Copyright 2016. All Rights Reserved, The Amazing Explorers Academy®
This information is for informational purposes only and not intended as an offer to sell, or the solicitation of an offer to buy, a franchise. An Amazing Explorers Academy® franchise is offered only by our delivery of a franchise disclosure document in compliance with the Federal Trade Commission's rule on franchising and various state franchise sales laws.